Welcome to our gym! We appreciate your interest in Tri-Star and we invite you explore our website to learn more about the many classes we offer throughout the year. Our philosophy is to teach gymnastics and tumbling in a fun, safe environment and raise your child's self esteem. Our lesson plans and curriculum are guided by this philosophy.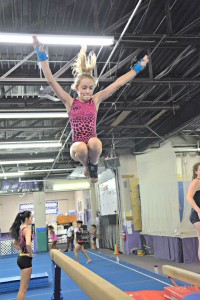 The following links will guide you to our different classes.
The following forms and information will help acquaint you with our policies and what we offer here at Tri-Star. Please discuss all of the safety policies with your child.